We can't quite believe that 2023 is already in sight. After a busy year and the craziness of the Christmas period, you might be feeling the need to keep it simple with your new year celebrations.
So, we've gathered our top home party picks, including homeware, party games and decorations, from your favourite Meridian retailers.
Read on for inspiration.
Eat, drink and celebrate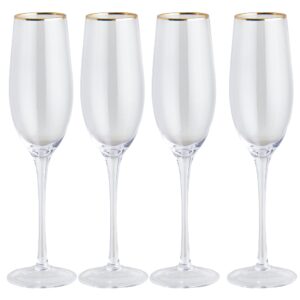 Wilko – Gold Rim Flute Glasses – £7.50
Toast the new year in style with Gold Rim Flute Glasses from Wilko.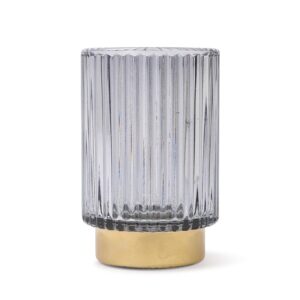 Bargain Buys – Grey Candle Holder – £3.00
Set the mood with glass candle holders.

Wilko – Premier Housewares Soiree Serving Board with White Dishes – £20.00
Sharing is caring – a perfect Serving Board for your party.
Party fun and frolics
A party wouldn't be complete without a few games and a bit of healthy competition.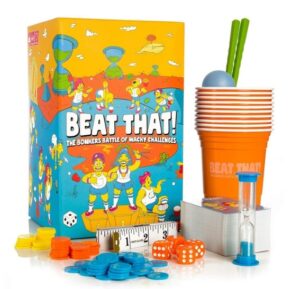 WHSmith – Beat That! Family Party Game – £24.99
Challenge friends and family members on their ability to complete ridiculous challenges.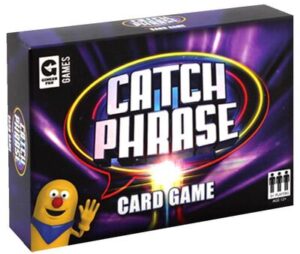 The Works – Catchphrase Card Game – £4.00
Battle against Mr. Chips and 'say what you see' in the Catchphrase Card Game.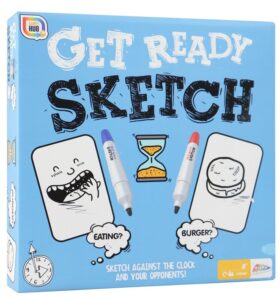 Bargain Buys – Get Ready Sketch Game – £6.00
Test your drawing skills against the clock in this fun game.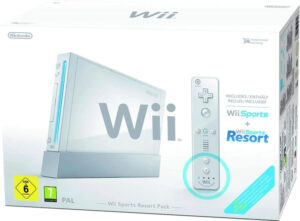 CEX – Wii Console, White (No Game), Boxed – £60.00
A Wii Console is a great way to let younger guests in on the fun.
Party like it's…2023
Make your party shimmer and shine with fabulous decorations.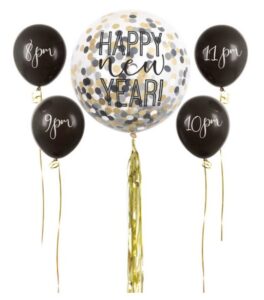 Card Factory – New Year's Eve Countdown Balloon Kit – £6.99
A unique way to countdown to 2023. Why not fill each balloon with helium and confetti?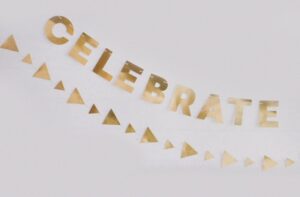 Wilko – Gold Celebrate Banners 2 Pack – £2.50
These banners are a great way to set the scene for your celebrations.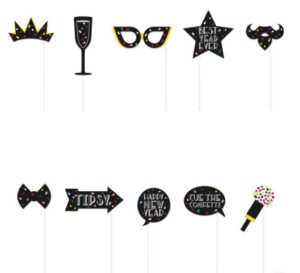 Card Factory – Neon Dots New Year's Eve Photo Booth Props – £2.99
Take some end-of-year selfies with these fun props.
All prices correct at time of publishing.