Meridian Shopping Centre is managed by Lambert Smith Hampton.
This company manage a divers UK retail property portfolio on behalf of major investment partners.
For more information please see www.mkaml.co.uk
If you would like to know more about letting a unit within Meridian Shopping Centre, please contact us:
The Malthouse, Cams Hall Estate, Fareham, Hampshire, PO16 8UT
Tel: 01329 220033
Email: agency@hughesellard.com
Web: www.hughesellard.com
If you wish to enquire about advertising or have any other commercial enquiries please contact us via
email
.
For further information regarding promotional site hire and / or Retail Merchandise Unit hire, please contact Donna Davies on 0161 8047829 or by email on Donna@shoppertainmentmanagement.co.uk
Footfall within the Centre criteria: 100,000 + per week.

Total population within the PO9 postcode is around 50,000

In the PO area this stands at around 790,000

Average Median age being 38 in the PO9 postcode and 42.35 in the PO postcode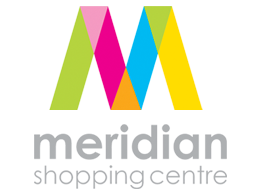 Boswells Cafe are reopening on Tuesday 7th July! ☕️ YAY! We can't wait to welcome back the team (and get a nice cu… https://t.co/NTV0MoBiga

15 hours ago

Costa reopened their doors at Meridian TODAY! 👏 Thank you to the wonderful team for working so hard to reopen the… https://t.co/0Gq1SveiuR

2 days ago

The Boswells Café team are busy making the cafe super clean and as safe as humanly possible for their reopening on… https://t.co/Fp25eFHJc3

2 days ago