Valentine's Day is just around the corner and is the perfect excuse to spend quality time with those you love. Whether that's a cosy pamper evening with the girls, a date night with your other half, or reminding your family of how special they are (children as well as pets!).
We've put together our top picks at Meridian this month to set the scene for whatever you have planned for the 14th February. Read on for inspiration.
Girl's Night In
This Valentine's Day why not get the girls together for an evening of pampering? Holland & Barrett has a variety of face masks for all skin types.
Once you're fully relaxed, it's time to get cosy with some snuggly throws and scented candles from Wilko, while watching a film with popcorn and sweets from Bargain Buys. Why not add some games to the evening? We love the Mean Girls Burn Book game from WHSmith.
Couple Gifts
Start Valentine's Day by treating your loved one to breakfast in bed. If they like their eggs boiled, a heart egg cup from Wilko is a great way to start the day.
The gift of jewellery always goes down well and F.Hinds has pieces that both men and women will adore – we love this stylish Sekonda watch for men.
In the evening, toast with a tasty gin in matching glasses from Card Factory, with heart-shaped balloons as your backdrop, also available at Card Factory.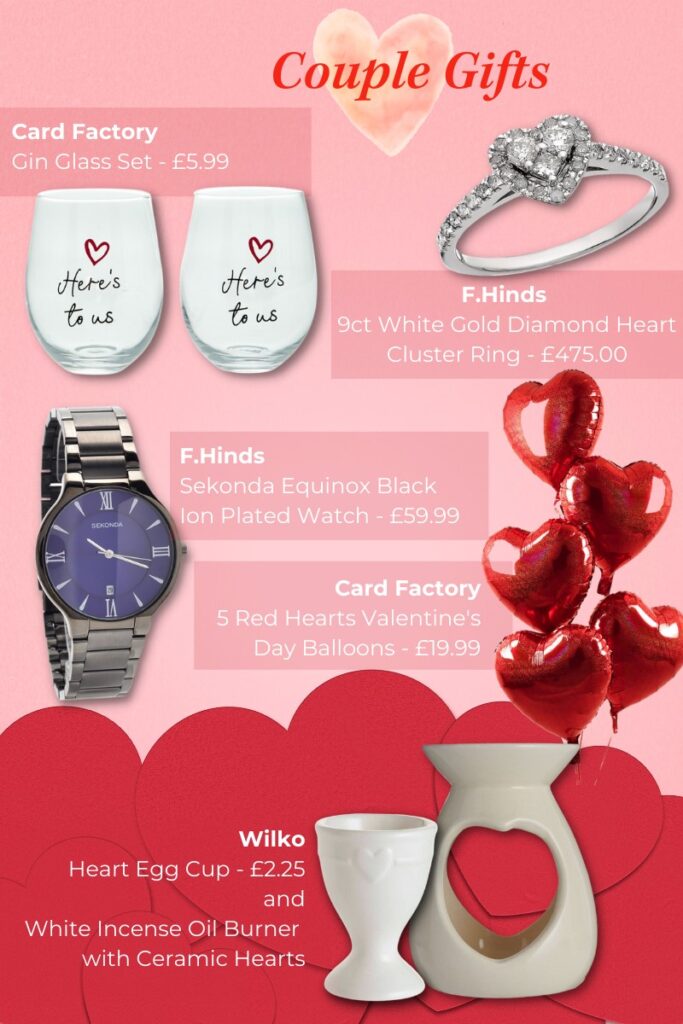 Gifts for loved ones
Of course, Valentine's Day isn't just for lovers. We were excited to see a selection of gifts for family members (including furry ones!) in our stores. Card Factory have a great range of cards for children, as well as cute cuddly toys and even a matching pet bowl and mug set!
Pop into Bargain Buys for puppy teething toys – heart-shaped of course – and The Works for love themed colouring.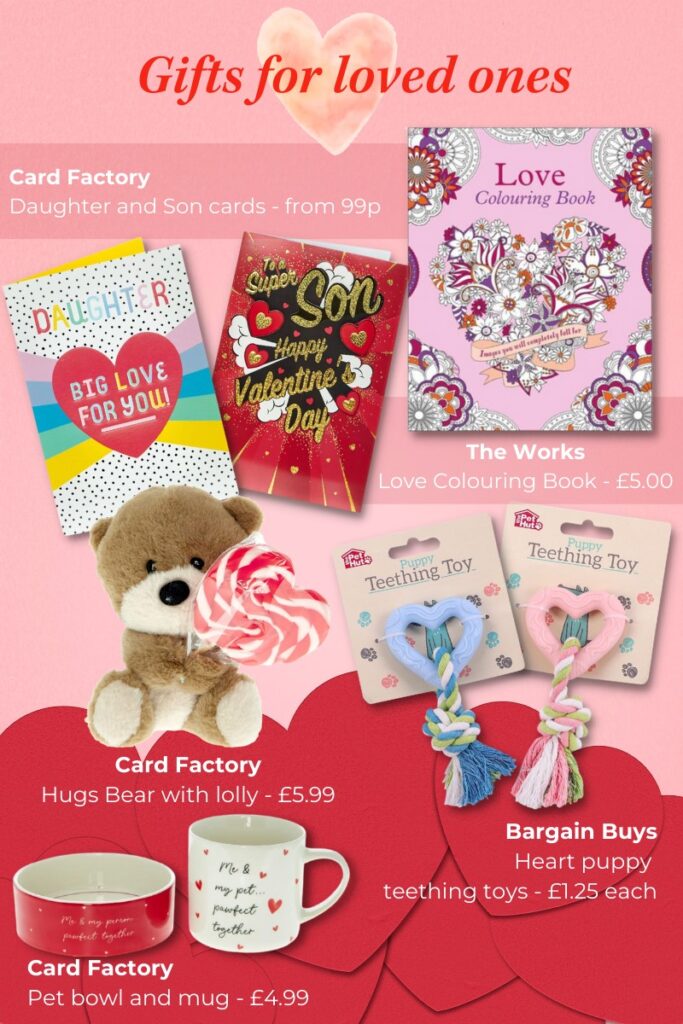 However you decide to celebrate Valentine's Day, spread the love!
Prices are correct at the time of publishing.