Once the Easter holidays start our minds turn to Easter egg hunts, sweet treats and ways to keep the kids entertained during the two week break. Although there's a lot of fun to be had, it can be an expensive time.
But don't worry, we've got lots of budget-friendly ways to enjoy this holiday, from Easter entertainment starting from £1, ways to make your own gifts (easy peasy, we promise!) and ideas to make the most of leftovers. Read on for inspiration.
Easter Fun from £1
Easter crafting can be so much fun, but buying the materials can become costly! Fear not, The Works has some egg-cellent deals on craft kits including this Peppa Pig easter Bonnet Kit for just £1! If your little ones prefer stickers and love Bluey (well, who doesn't!) this Bluey Easter Activity Book, available at WHSmith, will have them hopping for joy.
If you're thinking of planning an Easter egg hunt, pick up this Wilko kit for £2. It has all you need to create a fun scavenger hunt. Everyone is sure to need a rest after all that running around, so why not snuggle up with a Disney DVD – £2 each at CEX.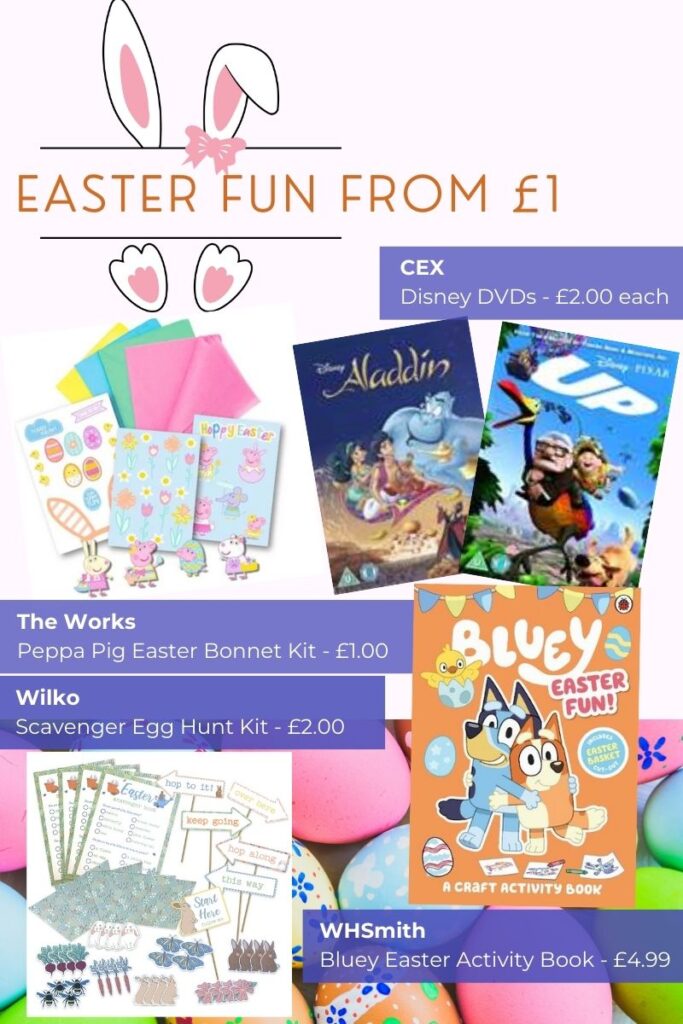 Make Your Own Easter Gifts
There's no need to break the budget on Easter gifting this year, as there are lots of ways to make your own treats.
Why not create your own Easter hamper for the kids or family members, like this one available at The Works. Fill with some crayons and colouring sheets. Better yet, get the kids involved in making gifts too. Use cornflakes, milk chocolate and marshmallows (or mini eggs!) to create sweet Easter treats – we love this Chocolate Easter egg nest cakes recipe from BBC Food. Ingredients available at Bargain Buys. Gift them in cute bunny cupcake cases and toppers from Wilko.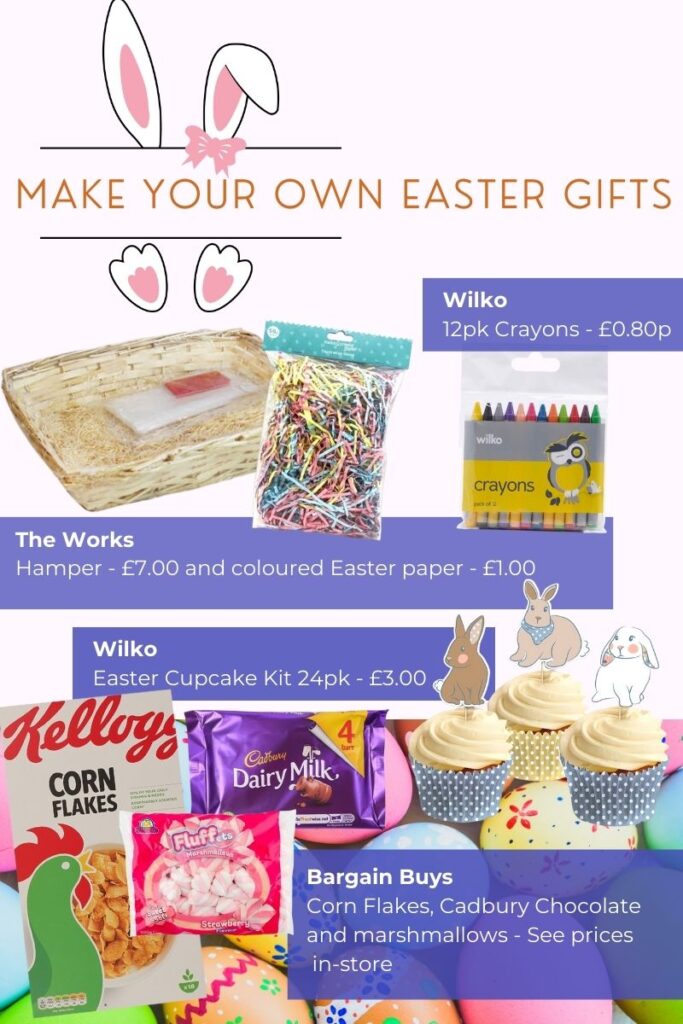 Make The Most of Leftovers
Easter is a great way to get friends and family together for a meal but, when you're cooking for a large group, it can become expensive. Take inspiration from this batch cooking book – The Batch Lady: Cooking on a Budget, available at The Works. We also love this Weekly Provisions: How to Eat Seasonally and Love What's Left Over book (WHSmith) – so you can choose your ingredients based on what's in season and make the most of the leftovers. And why not pick up this bargain pack of food storage containers from Wilko to store your leftovers in – just £5.50 for a pack of 20 in a variety of sizes.
One thing that's often in abundance over Easter is Hot Cross Buns. Don't worry if they don't all get eaten – repurpose them by making a bread and butter pudding in this baking tin from Wilko. Why not try this recipe from Great British Chefs. They also freeze well too so can be enjoyed at a later date.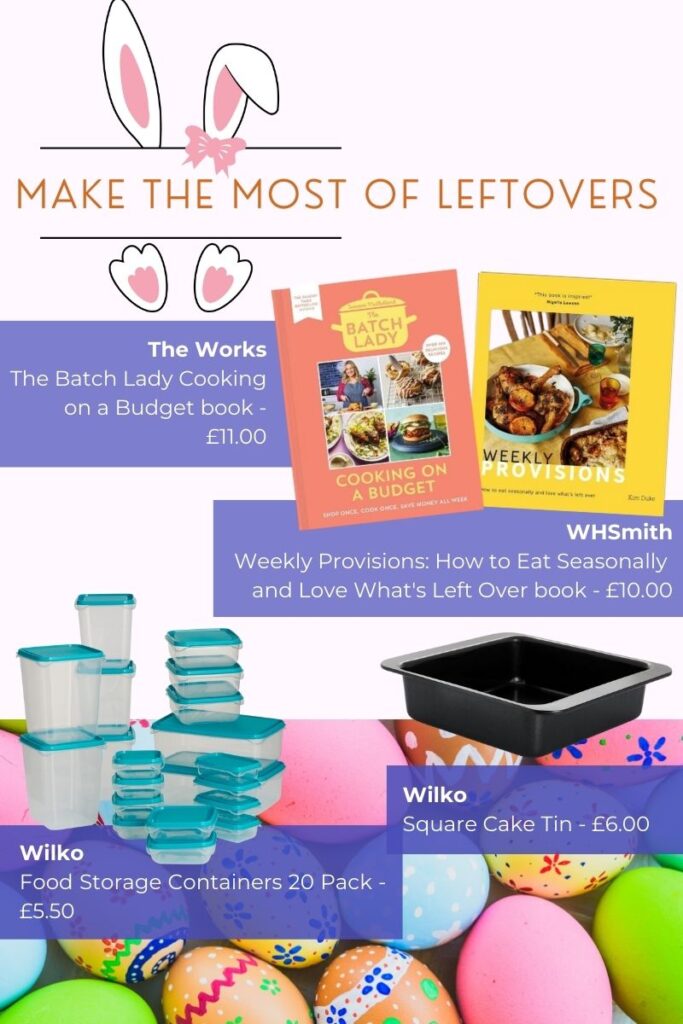 Whatever your plans this Easter, we hope you have an egg-cellent time.
Prices are correct at the time of publishing.