Shrove Tuesday, otherwise known as Pancake Day, this year falls on 16th February, and across the country many families will be spending their evening whisking up a storm in the kitchen and flipping those frying pans.
This popular excuse to indulge has seen pancake recipes grow in abundance over the years from the basic flour, eggs and milk batter to experimenting with crispy crepes, American-style 'stack-em' high fluffy pancakes and more recently, the more health conscious gluten and dairy free choices.
Not only have the batter recipes evolved but so have the choices in toppings.  Classic lemon and sugar is still popular amongst many, however the 'no-holding-back' option seems to be the goal with an 'anything goes' mentality.  Banana, whipped cream, ricotta, avocado or even maple soaked bacon, sweet meets savoury and the choices are endless.
In the spirit of this delicious celebration we have chosen our favourite pancake recipe for you to try, along with a selection of products chosen from our essential retailers to help make your Pancake Day a success. Get flippin'!
Holland & Barrett Chia seed, banana & blueberry pancake recipe
With a boost of natural sweetness from the banana and blueberries, this recipe makes two pancakes. Chia seeds are high in fibre and are a good source of essential nutrients like calcium, magnesium and zinc.
Ingredients
1 tbsp chia seeds* 
1 chopped ripe banana
2 eggs
1 tbsp plain flour*
½ tsp ground cinnamon*
1 tbsp coconut oil*
35g blueberries
* Available at Holland & Barrett
Method
Step 1
Spoon the chia seeds into a food processor and blend until powdery.
Step 2
Add the eggs, banana, flour and cinnamon and continue to blend until the pancake mixture is smooth.
Step 3
Melt the coconut oil in a pan over a medium heat.
Step 4
Pour half of the mixture into the pan and add half of the blueberries.
Step 5
Cook for up to three minutes until the edges are dry and flip over to the other side for a further three minutes.
Step 6
Your pancake will be golden brown when ready.
Step 7
Repeat with the rest of the mixture.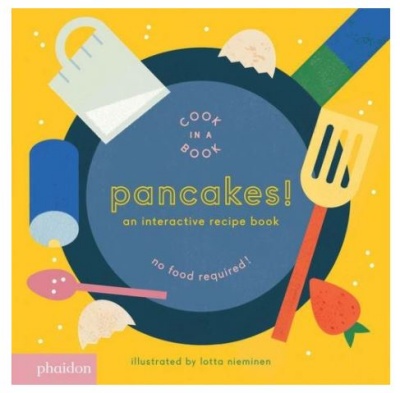 WHSmith: Pancakes! An Interactive Recipe Book (Cook in a Book) £11.91
Get the little ones involved with this interactive recipe book.  They'll have loads of fun being a mini pancake flipper while learning the step by step process, and with the interactive features such as pull-tabs and wheels these are perfect for young chefs-to-be!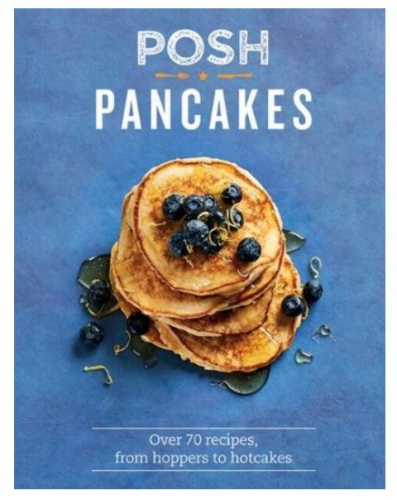 WHSmith: Posh Pancakes Over 70 recipes, from hoppers to hotcakes £10.65
Take some inspiration from this pancake cook book where you'll find pancake examples from all over the world, from Sri Lankan hoppers to Vietnamese Banh xeo.  With over 70 recipes to choose from you won't be short of ideas.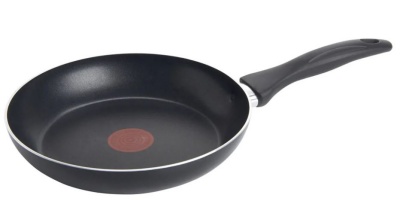 Wilko: Tefal Frying Pan 24cm £10.00
Don't you hate it when your pancake gets stuck to the frying pan? Top tip – use oil not butter as butter burns – but also you need to have a decent frying pan. This aluminum frying pan with a non-stick coating and heat indicating thermospot is ideal for the perfect pancake flip.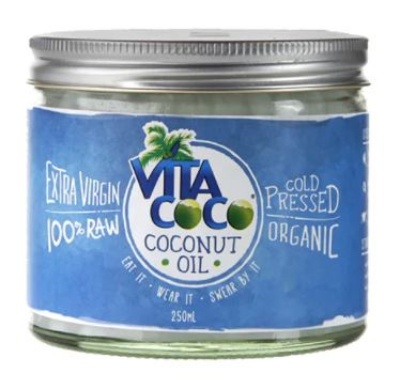 Holland & Barrett: Vita Coco Coconut Oil 250ml £6.99
As we mentioned earlier, butter burns so we recommend to cook your pancakes with oil.  For the health conscious why not use this 100% raw, extra virgin coconut oil instead of vegetable or sunflower oil, a little goes a long way!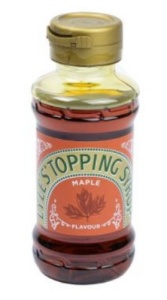 Bargain Buys: Lyle's Maple Syrup 325g £1.29
You can't have Pancake Day without a bit of maple syrup can you! Lyle's Maple Syrup adds that extra bit of flavouring to your stack.
Prices correct at time of publishing.